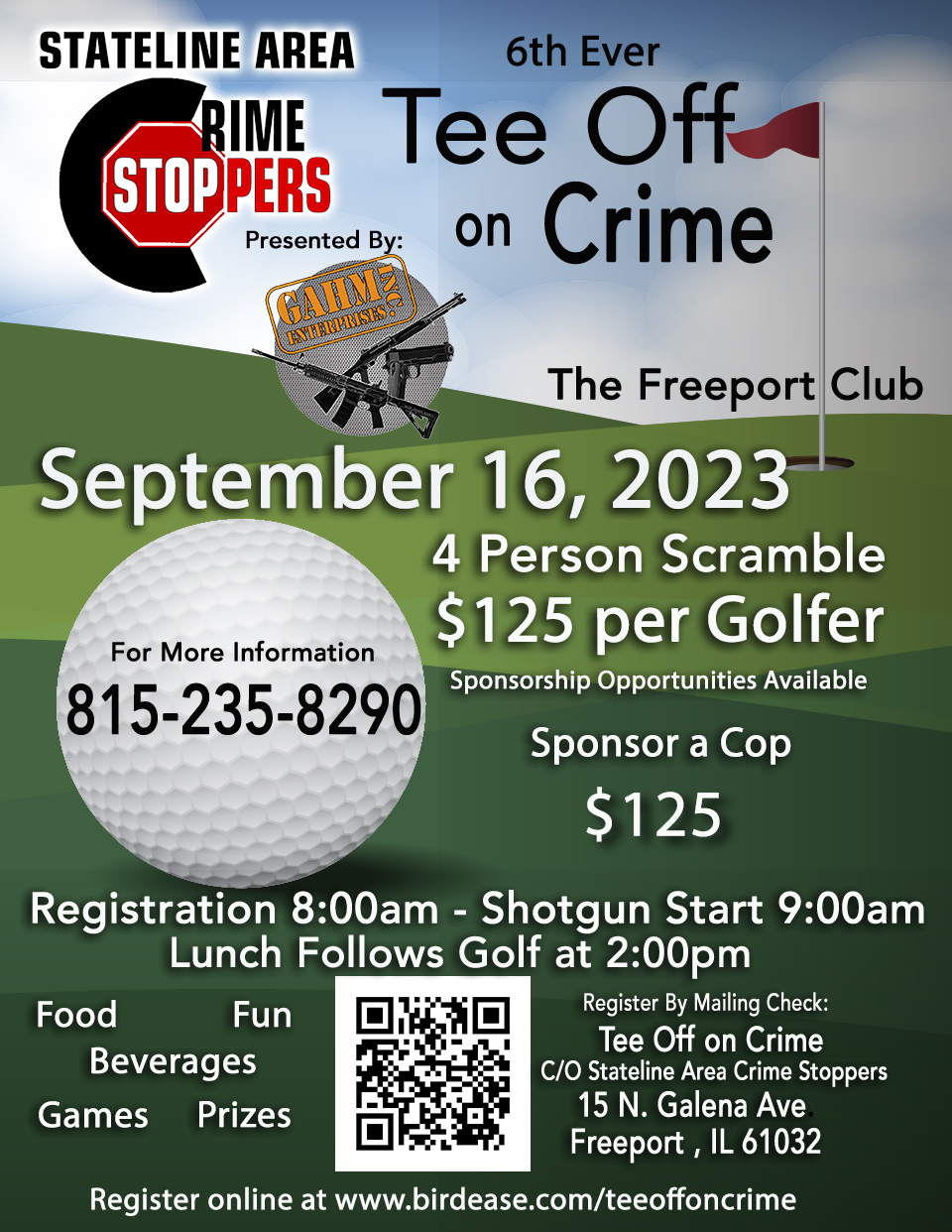 TEE OFF ON CRIME WITH THE STATELINE AREA CRIME STOPPERS
It's time to reserve your team's place in Tee Off on Crime 2023. The event will be held at the Freeport Club on September 16. All the fun things we've done in the past will be back. Start your day off with at the Bloody Mary Bar, or if it's a little early for that we'll have donuts or other breakfast items. Get your mugshot taken with your team, play the on course games including the Crime Scene Bunkers, Perjury Passes, role the dice to take a shot off etc.
The Wood Pellet Pizza Oven Company will be back serving delicious samples plus we'll have hot dogs, snacks and cold beverages on the course. Make sure you stop in for the awards reception and luncheon after golf.
You can register or sign up to sponsor at www.birdease.com/teeoffoncrime. If you can't make the event please consider a sponsoring a cop for $125 and treat them to a well deserved fun day on the course.
Proceeds go toward paying off tipsters, grants for law enforcement agencies and other pubic safety efforts, informational symposiums and more.
For more information call 815-235-8290.
Thank you for your support of the Stateline Area Crime Stoppers!